5 INFALLIBLE TIPS TO GROW ON TIKTOK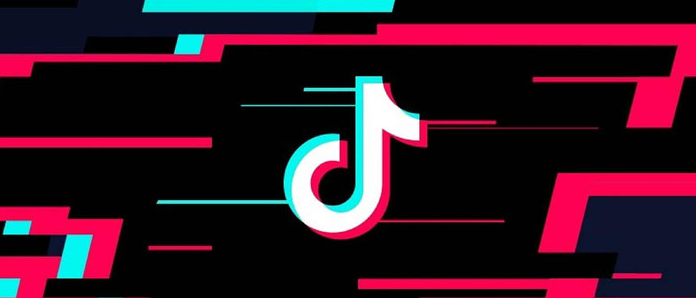 At present, TikTok is a platform that is becoming increasingly popular and present even within other social networks thanks to the videos shared by its users. If you already have a profile and want to grow on TikTok, here we bring you 5 infallible tips that you cannot miss.
This platform that already has more than 800 million users around the world not only offers a variety of tools for creating short videos where you can put your creativity to the test. It also allows you to monetize and boost either your personal or business brand.
Therefore, if you do not have an account or you have one but you had any doubts, it is time for you to apply the following tips to grow on TikTok .
TIPS FOR GROWING ON TIKTOK
Do you want to start monetizing with TikTok or grow a personal brand or company? You don't have to worry, as there are some methods that can be applied to achieve each of these goals.
If you want to gain more followers, likes , comments and make your account have more interaction, take note and put into practice the following 5 infallible tips to grow on TikTok that we bring for you:
1- OPTIMIZE YOUR PROFILE
Usually people get carried away by what they see in profile photos and user names , either to enter the profile and see its content or simply not even review.
That is why it is important to keep in mind that these are important aspects when creating an account on TikTok, since it will also depend on whether you attract new followers or not.
It will be your identity in the social network and with which users will identify you. Therefore, you must think very well about the image you want to project. For this, it is advisable to select a good profile photo, it must represent you or represent the theme of the videos that you are going to share.
This can be changed whenever you want, but remember to take into account that it is one of the main things that other users will see.
Also, if you have not yet created your profile, you should consider the username you want to use. It is recommended that it be easy to remember, so it is ideal that it be short, easy to write and read.
On the other hand, you should write a short biography, try to put interesting facts that attract users . Keep in mind that there are only 80 maximum characters to describe what you want with the intention of getting more followers.
2- CREATE CONTENT CONSTANTLY
Another tip that we can give you to grow on TikTok is to be constant, that is, publish videos daily. In this way you can have a greater reach, since if you stop publishing for a long period you can lose followers.
Also, the TikTok algorithm will stop showing your content to other users. That is why it is recommended to post 2-3 times a day to grow the account and gain popularity. In addition, the positive is that with the short duration of the videos it will not take a lot of time.
In case you cannot publish daily, you can do it at least every two days, since the intention is not to stop attracting the attention of your followers and other users.
3- TAKE INTO ACCOUNT TRENDS
One of the infallible tips to grow on TikTok is that you should definitely take into account trends and those videos that are viral . Ideally, you should replicate some of these videos adding your personal touch, in a way that makes it more attractive and helps you get more views.
Whether you incorporate, for example, texts in case it does not have different effects, changes to the lyrics to a song or any other detail that differentiates it from the rest of the videos but that remains with the theme, it will be very useful. In addition to this, if you create your own original content with a theme that has not been made, you may have a greater chance of going viral and growing on Tik Tok .
Likewise, another of the recommended things is to look at those viral challenges or Challenges of companies or brands that can make you gain followers.
4- CREATE DUAL AND REACTION VIDEOS
Another method that works very well is creating dual and reaction videos. Dual videos are those where you select any video from another user and with the split screen option you record yourself performing an imitation.
Something important to be able to make this type of videos is that the content you want to take must be from a user who has their public profile. In case the video is from a private profile, you will not be able to create the dual video.
On the other hand, the reaction videos are similar to the dual ones, the difference is that the video you select will appear on the full screen and the video from your camera will appear in one of the upper corners.
These types of videos are ideal for comments or reactions.
5- SHARE YOUR PROFILE ON OTHER SOCIAL NETWORKS
Finally, one way to grow on TikTok is to share your profile on other social networks. If you have an account on Instagram, Facebook, Twitter or even WhatsApp, it is time for you to let them know that you have a profile on TikTok.
The best way to do this is by sharing your best TikTok videos on these platforms. You can even share it whether you have a YouTube channel or a personal blog like cool Essays Blogging site. The idea is that you can get your content to more people, get their attention and get them to start following you. So do not limit yourself to publishing only in the TikTok feed, take advantage of the other networks to generate more traffic to your profile. One of the positive things about doing this is that you will also gain views on your other social channels.
We hope that these 5 tips will be of great use to you to grow in TikTok , the most important thing is that you remember to use all your creativity to create original content.
About Author