The Guide to Pakistani Mens Traditional Clothing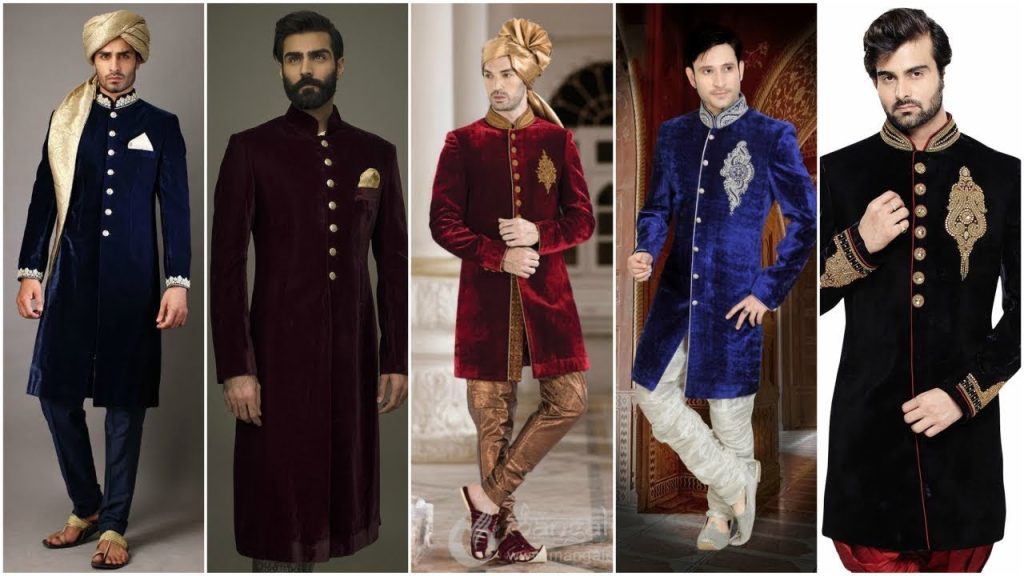 Clothing for Pakistani men includes kurta pajamas and Pathani suits. Since both India and Pakistan share a similar history, there is a lot in common with Indian clothing styles. Both countries are heavily influenced by Mughal styles.
Pakistani menswear includes a variety of ethnic outfits that fit into the Indian subcontinent's general styles, but differ in some small but important details. Men's Pakistani clothing is a collection of menswear that has evolved in this region. It reflects the culture and traditions of the area in all aspects, including the fabrics used and the embroidery.
Younger generations may prefer more modern styles that embrace new styles, and are a perfect blend of Western and Pakistani styles. Clothing is more than just something to put on your back for Pakistani men. It's a way of expressing your importance and status. Wearing well-tailored and luxurious outfits will give off an air of wealth and distinction.
Pathani Suits
One of the interesting variation is the Pathani suit , which is a traditional and loved Pakistani dress for men. The kurta is long and has a collar. They are worn with loose, comfortable pants. The dashing ethnic feel is unmatched. The neckline, which is usually off-center, allows you to show off Pakistani craftsmanship, such as zari, patch borderwork, and cut dana.
These fabrics are luxurious and perfect for special occasions. They don't require excessive embroidery to make them look glamorous. They have an elegant understatement that is in line with the masculine feel men are looking for.
Kurta Pajama for Boys
Boys and kids Kurta Pajama are great for semi-casual and casual events. There are also fancy versions that can be worn to parties and special occasions. The loose, airy pants and the accommodating kurta are what make this a comfortable Pakistani outfit for men. The use of ethnic embroidery and stylish color combinations can also enhance the glamour of these outfits.
Sherwanis for Men
Sherwanis can be worn by men for formal occasions such as weddings or other important events. The sherwanis are better fitting than kurtas, and they show off the contours on the chest muscles. They are an outfit that is impossible to look bad wearing because it is designed for men to look their best.
Most expensive items will use materials such as brocade, silk, satin and polyester. They usually have gold threadwork on the entire salwar, or at the edges and collars. Wedding sherwanis are usually embellished with stones and beads, appliques, or appliqués.
Final Thoughts
Colors have also become more popular. Dresses for Pakistani men are usually in the white-orange range, with beige and brown being popular colors. Dark green, light yellow, duller shades of green, and black are also very popular. Today, you can find some surprising color combinations, such as a black kurta embroidered with purple or an orange sherwani adorned with silver designs. These clothes are perfect for festivals, weddings and parties. These colorful clothes should be worn with colorful jutis, mojaris, and crushed crepe men's dupattas to create a complete ethnic look.
About Author