Banks Vs NBFCs: Who is Offering Personal Loans More Easily?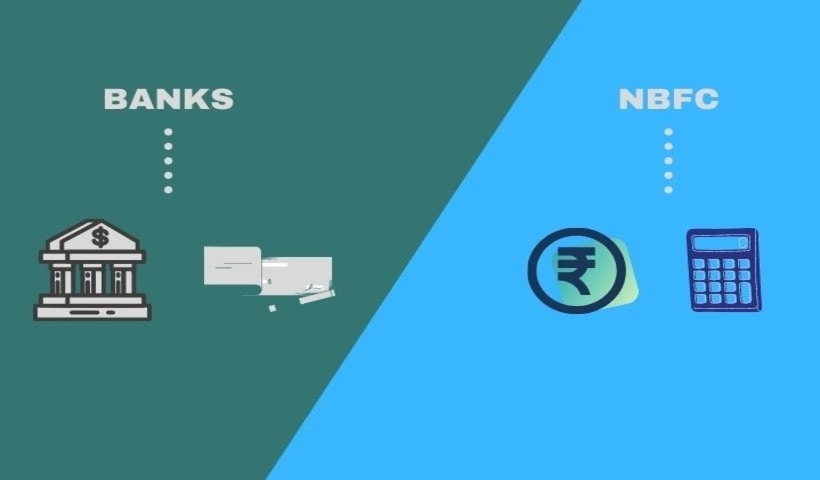 Instant personal loans are excellent tools to fund various financial needs, including weddings, foreign trips, urgent medical expenses, home renovation, and higher education. Several banks and NBFCs offer competitive interest rates on personal loans, making them the most popular funding options among aspiring borrowers. However, many people get confused between banks and NBFCs, making the final decision difficult for most. Here, we will discuss both options and help you decide which one to choose.
Differences Between Borrowing from Banks and NBFCs
Personal Loan from NBFCs and banks is different in many aspects. Let's study them carefully:
Eligibility Criteria: NBFCs have easier eligibility criteria than banks that Personal Loan seekers must meet to get the required funding. These include the applicant's age, monthly income, employment, credit rating, and financial obligations.
Credit Score Requirement: Most banks offering personal loans ask for a minimum credit score of 750 or above to qualify. However, NBFCs also offer personal loans to individuals with low credit scores, provided they have stable employment and sufficient income. For example – Clix Capital offers instant personal loans to salaried professionals with a minimum credit score of 630 or above.
Verification Process: NBFCs have a less stringent verification process than banks, making instant personal loans approval quicker and easier for the applicants.
Loan Amount: Banks have complicated and strict measures for approving any loan amount. They may require a lot of documentation and formalities to sanction the loan amount requested in the application form. On the other hand, NBFCs approve loan amounts based on the applicant's credit rating, income, and repayment capacity. Those with a decent income and good credit score may even qualify for a higher loan amount than they require. However, avoid overborrowing as it will only increase the debt burden and strain the finances.
Documentation: Banks call applicants to their branches multiple times to check their authenticity and scan their documents. They ask for hefty paperwork with several copies of each document to submit in person. NBFCs are known for their minimal and paperless documentation procedures, as they support 100% digital loan procedures without physical paperwork. Some technology-advanced NBFCs do not even require scanning and uploading documents. They can instantly verify the applicant's identity using their KYC details and approve loans.
Approval Time: No paperwork, no collateral requirement, and 100% online loan processing make the approval instant and swift at NBFCs. On the contrary, banks require multiple branch visits, hefty paperwork, and extensive scrutiny, making the processing time much longer than NBFCs.
Customer Service: Loan borrowers require expert help at different stages of loan processing, before, during, and after the loan tenure. NBFCs value their customers and do their best to keep everything as convenient as possible. Considering the immense competition in the financial sector, NBFCs offer better and more prompt customer services to applicants and borrowers than banks.
Conclusion
Both banks and NBFCs have their pros and cons when it comes to taking personal loans. While banks are known for their affordable interest rates on personal loans, NBFCs are more renowned for their rapid processes and high-end customer service. So, for those looking for instant personal loans without hassle and documentation, considering NBFCs would be a better choice.
About Author