5 Important Points to Consider While Taking Professional Indemnity Insurance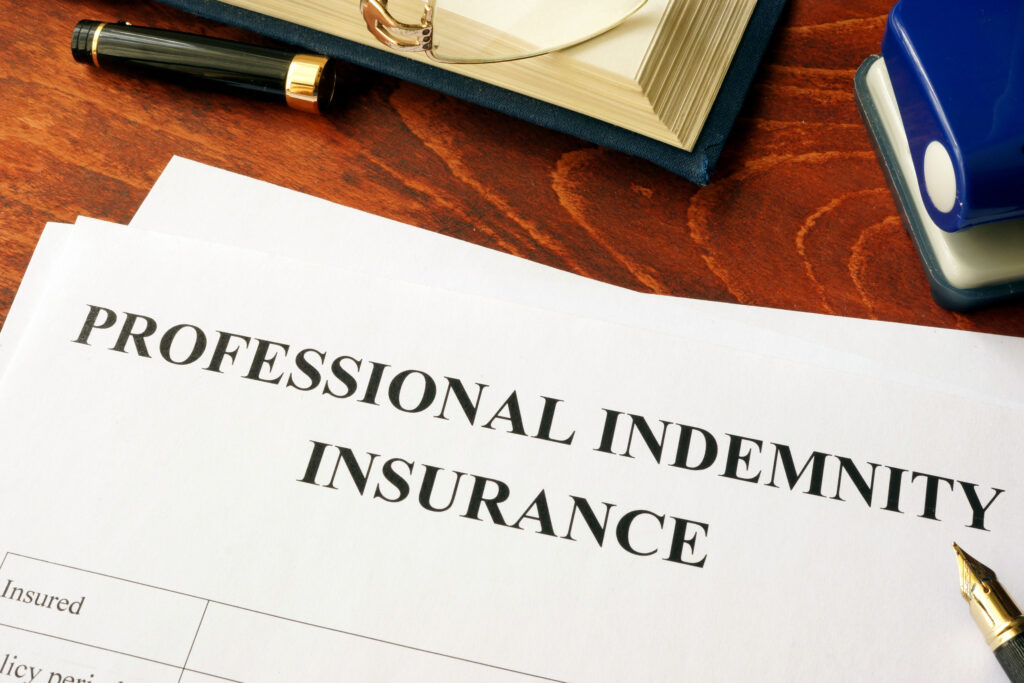 Professional indemnity insurance, commonly referred to as professional liability insurance, shields professionals from financial damages by allegations of negligence or errors. Professional indemnity insurance defends professionals, including accountants, lawyers, and doctors, against accusations of carelessness, mistakes, or omissions made while performing their official obligations.
With the help of indemnity insurance, professionals will be shielded from the financial repercussions of any legal action brought against them as a result of their professional activity. Professionals can select a policy that matches their needs and provide the protection they require by carefully weighing these considerations.
Professional indemnity insurance should be taken into account for any business. In situations of legal liability or financial loss, it can offer priceless protection and peace of mind. This kind of insurance can be essential for companies and individuals who give advice or services to others since it can assist in defraying the cost of damages or settlements if they are sued. Researching and picking the best policy for your unique needs is crucial. When considering a professional loan with professional indemnity insurance, there are a few factors, such as the risks your company confronts and the coverage limits you require. Working with a knowledgeable agent or broker will help you obtain the best coverage for your company.
Necessity of professional indemnity insurance
You must first be familiar with professional indemnity insurance to determine whether you require it. With the help of indemnity insurance, businesses and individuals are shielded from lawsuits by professional negligence and duty breach claims. If you are genuinely accountable for damages, your legal fees will increase significantly if you are accused of professional carelessness. Professional indemnity insurance can help in this situation because it will pay for your legal costs and any damages you might be required to pay. You should consider purchasing indemnity insurance with a professional loan if you offer clients advice or service. Some professions, like lawyers and accountants, are mandated by law to have indemnity insurance. Others, including architects and engineers, frequently have contractual requirements to purchase PI insurance. It is still a brilliant idea to purchase indemnity insurance even if you are not contractually or legally required to do so.
5 crucial considerations when purchasing professional indemnity insurance
Professional indemnity insurance will shield you from financial harm if you are sued for professional carelessness. When buying professional indemnity insurance, keep the following points in mind:
Coverage
Professionals must safeguard themselves against potential legal action that can result from their job. There are a few crucial things to remember when thinking about professional liability insurance:
To ensure you're sufficiently covered, seek counsel from a qualified insurance broker.
Depending on your occupation and its potential hazards, you may need different coverage. Get professional assistance to make sure your insurance is enough and not excessive.
Your professional liability insurance should cover you for current and upcoming employment. Then regardless of the project you're working on, you'll be safeguarded.
Study the policy's fine print carefully, so you know precisely what is and isn't covered. By doing this, unpleasant surprises in the future will be less likely.
Reputation of the insurer
The insurance provider's reputation is significant regarding professional indemnity insurance. Check with the insurance company about your condition and inquire about complaints against the insurance. To find out what other policyholders have to say about the insurance, examine online reviews of the company. Then you may be sure you are purchasing professional indemnity insurance from a trustworthy provider.
Cost
Cost is one of several crucial factors to take into account when purchasing professional indemnity insurance. It's crucial to obtain estimates from several different insurers. Make sure to carefully read the fine print to know what is and isn't covered. Ensure you get the appropriate coverage when purchasing professional indemnity insurance because it is a crucial investment for any organization.
Claim process
The majority of professional indemnity insurance policies feature a three-step claims procedure:
Professional indemnity insurance would help if you informed your insurance of the possible claim.
Your insurer will look into the claim.
Your insurance will settle the claim if they determine that you are accountable for the losses.
Insurers have the same claims procedure. Some can need you to submit more paperwork or have various deadlines for each procedure stage. It is crucial to ask your insurance about the details of their particular claim's procedure.
Continuous professional growth
It's critical to maintain your professional knowledge and skills. You can achieve this by pursuing continuing professional development (CPD).
Attending conferences and workshops, taking online courses, and reading trade publications are just a few options to accomplish CPD.
Making CPD a priority is still a good idea, even if your profession has no obligatory CPD requirements.
It can increase your marketability to potential employers and assist you in developing your abilities and staying up to date with industry developments.
What is insured against by professional indemnity?
Professional indemnity insurance covers potential liabilities from your professional advice or services. If you are accused of making a mistake in your work, or someone alleges that they lost money due to your suggestion or services, it may be able to defend you financially. Professional indemnity insurance policies come in a wide variety, so it's crucial to pick the right one for your particular business and dangers. To avoid being surprised if something goes wrong, you should also be aware of any policy exclusions.
About Author