An Overview of the Upcoming NEET-UG Syllabus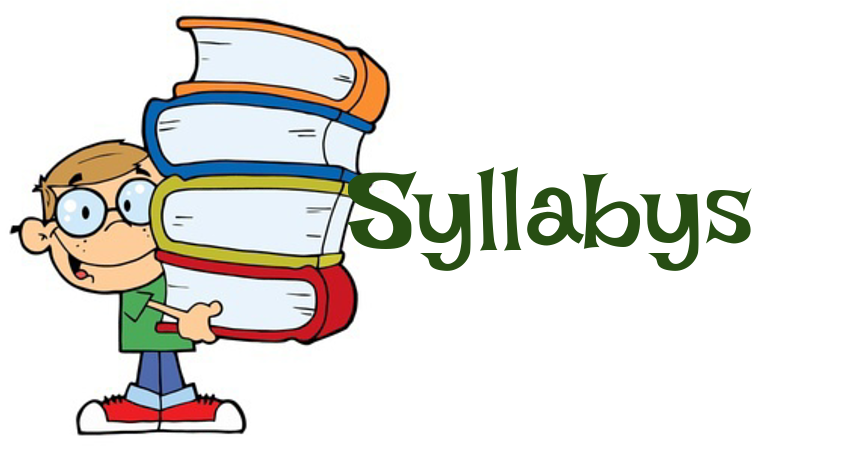 The upcoming national eligibility test for medical courses is expected to be written by lakhs of aspiring candidates. It is a single entrance exam that provides admissions to courses like BDS, MBBS, BAMS, BHMS, BUMS and BSMS across various approved and recognised medical institutions.
The National Medical Commission provides the syllabus for the NEET-UG exam. The syllabus is set after reviewing various state boards, NCERT, CBSE, and COBSE concepts. Any candidate who has studied biology, physics and chemistry in class 12 or equivalent can attempt this exam.
Exam Pattern
The exam has 200 objectives, out of which 180 are to be attempted in 200 minutes (3 hours 20 minutes). 17th of July has been declared as the exam date for NEET 2022 as per the official notification.
The question paper covers four vital subjects with two sections each. The four subjects are – physics, chemistry, zoology and botany. Each subject has sections A and B with 35 and 15 questions, respectively. In that, any 10 questions from section B can be attempted. Thus, candidates have to attempt 45 questions in each section. Also, each correct answer will fetch four marks. Thus, totally 180 questions are to be answered for 720 marks. Note that an incorrect answer can lead to a negative mark (-1).
Physics Syllabus
The topics are usually covered from the standard concepts of Classes 11 and 12. Physics is usually the tricky part when it comes to the NEET exam. Let's have a look at the current physics syllabus.
| | |
| --- | --- |
| Class 11 topics | Class 12 topics |
| Physical-world and Measurement | Electrostatics |
| Laws of Motion | Electromagnetic Waves |
| Work, Energy and Power | Optics |
| Kinematics | Current Electricity |
| Gravitation | Magnetism and Magnetic Effects of Current |
| Oscillation and Waves | Electronic Devices |
| Thermodynamics | Atoms and Nuclei |
| System of Particles and Rigid Body | Electromagnetic Induction and Alternating Currents |
| Behaviour of Perfect Gas and Kinetic Theory | |
Chemistry Syllabus
The chemistry syllabus includes organic, inorganic as well as physical chemistry topics. Though it covers a lot of topics, it is comparatively easier than the other sections. The syllabus for the NEET chemistry section is as follows –
| | |
| --- | --- |
| Class 11 topics | Class 12 topics |
| Basics Concepts of Chemistry | Solid State |
| Structure of Atom | Solutions |
| Equilibrium | Surface Chemistry |
| Redox Reactions | Chemical Kinetics |
| Gases and Liquids | Electrochemistry |
| Thermodynamics | Principles of Isolation of Elements |
| s-Block Elements | p-Block Elements |
| Some p-Block Elements | d and f Block Elements |
| Hydrogen | Haloalkanes and Haloarenes |
| Hydrocarbons | Aldehyde, Carboxylic Acids and Ketones |
| Organic Chemistry | Alcohols, Phenols and Ethers |
| Chemical Bonding and Molecular Structure | Coordination Compounds |
| Classification of Elements and Periodic Table | Organic Compounds |
| Environmental Chemistry | Polymers |
| | Biomolecules |
| | Chemistry in Everyday Life |
Biology Syllabus
Biology is the most vital part as it covers both zoology and botany sections. It totally covers 90 questions and 180 marks. Thus, concentrating on the biology syllabus is an inevitable part of the preparation. The current NEET syllabus 2022 for the subject of biology is given below.
| | |
| --- | --- |
| Class 11 topics | Class 12 topics |
| Diversity in Living World | Reproduction |
| Structural Organisation in Plants and Animals | Biotechnology Genetics and Evolution |
| Human Physiology | Genetics and Evolution |
| Plant Physiology | Biology and Human Welfare |
| Cell Structure and Functions | Ecology |
Best Books
Class 11 and 12 NCERT textbooks are the standard materials to be referred for this exam. Any other book is an add-on that is going to supplement the concepts given in the NCERTs.
Chemistry – Concise Inorganic Chemistry by J.D.Lee, Organic Chemistry by Morrison and Boyd and Physical Chemistry by O.P.Tandon.
Biology – Trueman's Biology, Objective Biology by Dinesh, Biology by GRB Bathla's publication and Pradeep's publication.
Physics – Objective Physics by D.C. Pandey, Concepts of Physics by H.C.Verma, General Physics Problems by I.E.Irodov and Fundamentals of Physics by Halliday, Resnick and Walker.
Preparation Tips
Practise online mock tests and solve previous years' question papers. Remember, approximately 16 lakh candidates compete in this exam. Thus, start your preparations early and focus wisely on the NCERT concepts.
Have a curated study planner focusing on your strong and weak areas. Take small breaks between your study schedule. Staying disciplined and dedicated is the key to proper preparation.
Solve questions by keeping a time limit. This will help you in managing the time during the exam.
About Author