When Did Sunrooms Become Popular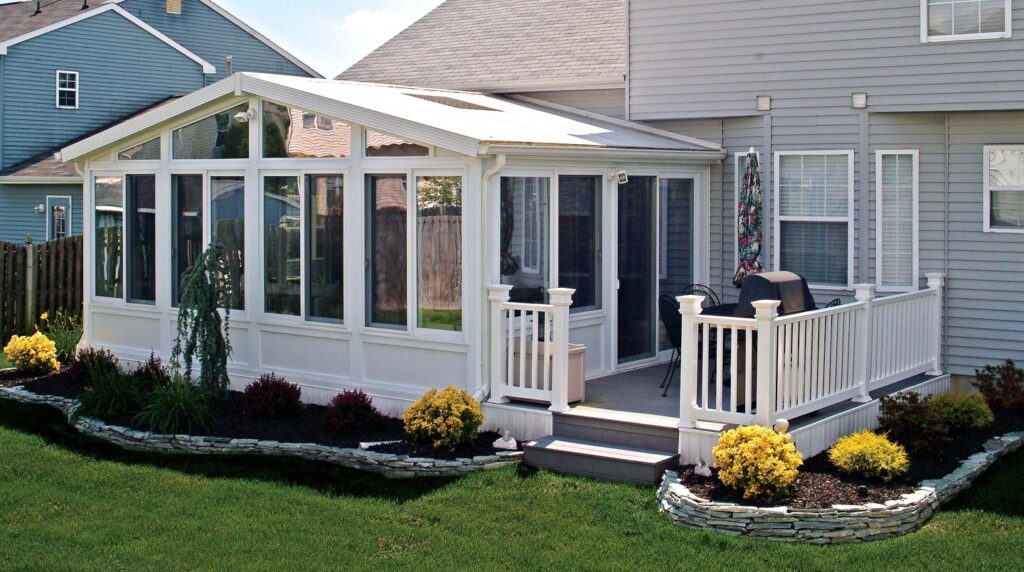 Sunrooms, also known as solariums or conservatories, have become increasingly popular over the years as desirable house additions. These versatile spaces provide a unique blend of indoor and outdoor living, allowing homeowners to enjoy the beauty of nature while being sheltered from the elements. But when did sunrooms first capture the imagination of homeowners? In this article, we will explore the history of sunrooms and their rise in popularity as house additions.
The Origins of Sunrooms
The concept of sunrooms can be traced back to ancient civilizations such as the Romans and the Greeks, who constructed structures with large windows to harness natural light and warmth. However, it wasn't until the 17th century that sunrooms as we know them today began to emerge. The advancements in glass production during the Victorian era paved the way for the creation of large, transparent windows that allowed sunlight to penetrate the interior spaces.
Victorian Era and the Rise of Conservatories
During the Victorian era in the 19th century, conservatories became a symbol of wealth and social status. These grand glass structures, often attached to stately homes and gardens, served as spaces for cultivating exotic plants and showcasing delicate flowers. The ability to enjoy nature's beauty throughout the year, regardless of the weather, made conservatories highly sought after among the elite.
Modern Sunrooms
The popularity of sunrooms continued to grow throughout the 20th century. With advancements in technology and construction materials, sunrooms became more accessible to a wider range of homeowners. During the mid-20th century, sunrooms transitioned from being luxurious additions to becoming practical spaces for relaxation and entertainment.
The 21st Century Boom
In recent decades, sunrooms have experienced a surge in popularity, driven by a variety of factors. The increasing awareness of environmental sustainability has led to a renewed interest in harnessing natural light and reducing energy consumption. Sunrooms offer an eco-friendly solution by allowing homeowners to enjoy natural light without relying solely on artificial lighting.
Moreover, the desire for versatile living spaces has led homeowners to embrace sunrooms as extensions of their indoor living areas. Sunrooms can be customized to suit individual preferences, serving as cozy lounges, home offices, or even fitness areas. The flexibility and adaptability of sunrooms make them an attractive option for expanding living space without the need for costly renovations.
Benefits of Sunrooms as House Additions
Sunrooms offer several advantages as house additions. Firstly, they provide an ideal transition space between the indoors and outdoors, allowing homeowners to enjoy the beauty of their surroundings while remaining comfortable. Secondly, sunrooms provide an extra source of natural light, which has been shown to improve mood, increase productivity, and even enhance the overall aesthetics of a home.
Additionally, sunrooms can serve as a valuable investment, increasing the resale value of a property. Potential buyers are often drawn to the appeal of having a versatile and functional sunroom as part of their new home.
Sunrooms have come a long way since their humble origins, evolving from extravagant conservatories to practical and customizable spaces. The rise in popularity of sunrooms as house additions can be attributed to their ability to seamlessly blend indoor and outdoor living, harness natural light, and provide versatile living spaces. Whether you desire a cozy reading nook, a home office bathed in sunlight, or simply a tranquil space to enjoy the beauty of nature, a sunroom can be a valuable addition to any home. So, consider incorporating a sunroom into your house, and experience the joy and benefits it can bring to your living space.
About Author