Best Places to Live in Islamabad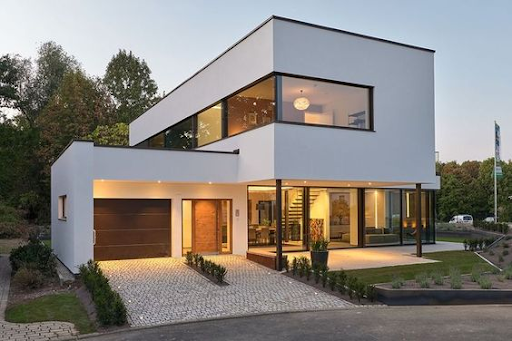 Are you looking for the best places to live in Islamabad? Are you among those searching for the best place to live a happy life with your family in Islamabad? Then this article is for you.
Let us discover here in this blog ,
Islamabad is a city home to millions of migrants from all over the country. To find the best place for living in Islamabad is quite a tough job for people. The reason is people want to find a place within their budget along with the basic facilities. There are many opportunities of investment in Rudn Enclave.
People's normal perception about the capital city is it is a very expensive place to live in. somehow, it may be true, but it depends on your budget. There are places for upper-class families and then for the middle-class. We will share some places where you can get the luxury within your resources. And also, you can have a happy life with your family.
Houses for rent in I-10:
Starting from I-10, a place for middle-class people, you can find houses for rent between PKR 50 thousand to 1 Lakh. The best thing about I-10 is it is near to Rawalpindi so, from here, you can easily access the motorway, Rawalpindi, and airport. Another aspect of renting a house in I-10 is finding varieties of houses available for rent.
Houses for rent in G-10:
There are approximately 200 houses available for rent in G-10. G-10 is situated on the Srinagar highway, also known as the Kashmir highway. So, you can access all Islamabad from here. There are houses for upper-class families too. The rent price of houses in G-10 is between PKR 50 thousand to 5 Lakhs. The environment of G-10 is peaceful. Families living here are jobholders. The streets are wide, and shops are open till late at night.
Houses for rent in G-11:
Many people find it odd to mention sector G-11 for renting a house, but we have a solid reason for that. Normally, few houses are available for rent in G-11, but those who acquired a home there are satisfied with their decision. The average rent for a 7 Marla house in G-11 is between PKR 70 to 80 thousand.
Houses for rent in E-11:
If someone can't find a place to live in Islamabad, he needs to visit E-11. It is a place where you can find hundreds of houses for rent. E-11 is popular among those who seek to rent a house. 5 Marla houses are available in abundance. There are also houses available in 10 Marla and 1 Kanal. To rent a 5 Marla house on a monthly basis, you need a budget of approximately PKR 60 thousand to 1 Lakh. If you are interested in renting a 1 Kanal house, it may cost you PKR 1 lakh to 1.5 lakh a month.
E-11 is one of the nicest places to live in Islamabad. From here, you can access some big hospitals, grounds, shopping malls, and educational institutes within 10 to 15 minutes of drive. House for sale is available in Kingdom Valley Islamabad. 
Housing societies for renting a house in Islamabad:
Many housing societies are offering houses for rent in Islamabad. The following are mentioned for your guidance.
Bahria Town Islamabad:
A place to enjoy a luxurious life in Islamabad within your available resources is Bahria town Islamabad. Here, you can find houses for rent of all qualities. The houses available for rent is 5 Marla, 7 Marla, 10 Marla, and 1 Kanal. A 5 Marla house will cost you PKR 25 thousand to PKR 70 thousand a month. Prices for 10 Marla house comes with a price tag between 35 thousand to 1.3 lakh a month. Also, if you are looking for a bigger house, rent a 1 Kanal house for your family. It will cost you approximately PKR 60 thousand to PKR 2 lakhs a month.
DHA Islamabad:
A Place home to thousands of tenants, DHA Islamabad, is the best in the business to provide a peaceful, luxurious, lavish, opulent living environment to its residents. DHA Islamabad is famous for its tight security, and people living here feel secure compared to living in other housing societies. You can find many types of houses in DHA Islamabad for living. Flats, houses, lavish villas, and smart houses are abundant. Contrary to other housing societies, 1 and 2 Kanal houses are available for rent in numbers. So, if you have a big family and want to spend a lavish life in Islamabad, DHA Islamabad is the best option. You can easily find a 1 Kanal house in PKR 80 thousand to 1.5 Lakh.
In this blog we have catered on what are the best places to live in the Islamabad with your family !
Get in touch with the Contributor :
Jawad Ali Khan, a content writer by profession, penchant for creative writing, committed to compose incomparable and second to none description, blogs, and articles. Currently, working with Sigma Properties as a content writer.
About Author